How To Register A Company In The US With Ease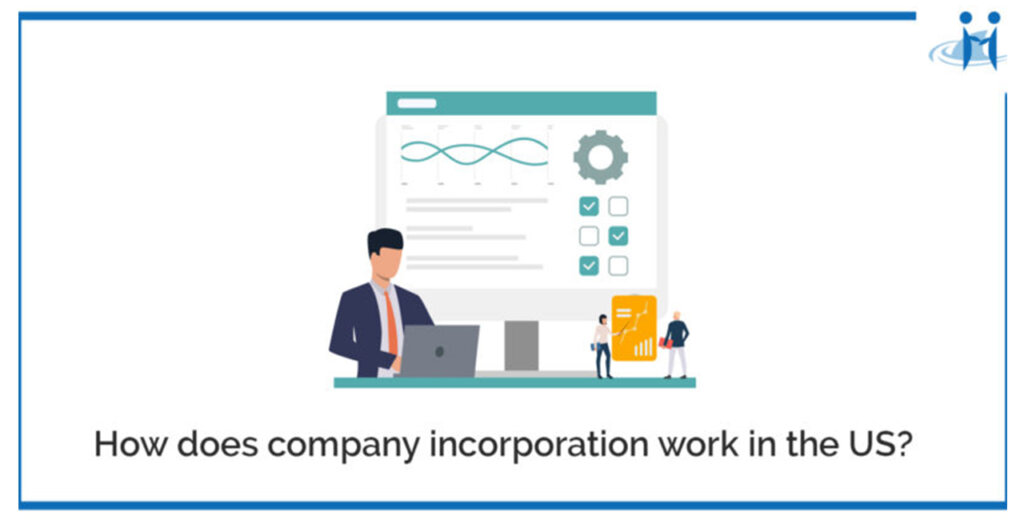 Registering a company is the very first milestone for any budding entrepreneur. It helps business-owners earn credibility, secure financing from your bank or investors, and build out a team.
It's a big step — so it's no wonder it can be such a daunting prospect.
But don't worry: we'll explore each key step in the process of registering a company in the US below.
Grab your favorite drink, sit back, and let's walk through the process step-by-step.
First up, decide which type of business entity you want to set up
The first, and most important part of your journey is determining the type of company you want to register. There are multiple options to consider:
A DBA (Doing Business As, or "sole proprietorship") means a company is simply the name under which the owner operates. The owner will be personally liable for the business and all debts.
A business with no more than 100 shareholders, all of whom are US citizens, and just one class of stock can register as an S-Corporation. These companies pay no income taxes: all income and losses are broken up before being distributed among the shareholders. Each will be responsible for handling their own tax returns.
Businesses where one or more owners are non-US citizens can choose to register as a C-Corporation or an LLC.
A C-Corporation becomes a standalone legal entity, and owners are not personally liable for its debts. Shareholders own company stock, elect Directors, and Officers manage the business's daily operations.
With an LLC (Limited Liability Company), profits and losses become added to the owner's individual taxes yet the company remains a separate legal entity. Instead of "shareholders", an LLC has "members", and the structure is a little more streamlined overall.
Next step: confirm the right registration state for your company
Entrepreneurs can register companies in any state, though some are more friendly to businesses than others.
U.S. News found that some of the best states for businesses include Delaware, California, Nevada, Utah, Colorado, and Washington, based on various factors (taxes, venture capital investments, patent creation, etc.).
Delaware, in particular, is recognized for having some of the country's best business laws, with a unique Court of Chancery (based on corporate case laws rather than a civilian jury). Look into available tax breaks and benefits available for companies in your own or neighboring states before you decide where you want to register your business.
Step 3: choose an available name
Choosing an eye-catching name that reflects your company, its values, and its mission can leave you pulling your hair out with sheer frustration.
But even if you settle on what you think is an ideal title, another business might have claimed it first.
Check out this pretty nifty tool to see if your company name is available in the state you want to register in.
Name decided, it's time to agree on a Registered Agent
A Registered Agent is an individual or business based in the same state as your company. They'll receive official correspondence, tax forms, legal letters, etc., before forwarding them to the owners (if you live elsewhere).
If you live in the state where you've registered, this can simply be you as the business owner. If, however, you live out of state, you'll need to elect an agent to fulfill this role.
There are fees associated with hiring a Registered Agent, however many business owners find this trade off well worth it for the time and logistical headaches saved. Along with not receiving all the junk mail!
Things are getting real, it's now time to set up your tax ID number
A tax ID number (or a Federal Employer Identification Number) is provided by the IRS. It's basically a way to identify companies as a legal entity, and is crucial for complying with tax laws. You'll need this for almost all your legal documents so be sure to get the ball rolling on this as soon as you can.
Additionally when looking to setup a business bank account most will require the EIN for the company.
Next up: establish a business address
Every business needs an address to receive official documentation. This can be an owner's home address, but if you want to keep that separate (and private), you might be better off with a forwarding service . This will also be the option to go for if you live out of state.
Just one last thing… now it's time to open a company bank account
Opening a US bank account is essential to accept local payments or setting up an office. This can be more difficult for non-US citizens, and often demands considerable research to find a suitable bank. You'll most likely have to travel to the state to visit the branch in person (depending on local laws), so be prepared to invest time and effort into this part of the process. Don't forget to get your EIN before trying to get the bank account!
A simpler way to register a company in the US
Completing the steps listed above by yourself is a time-consuming process — and time isn't exactly easy to spare when you're trying to build a profitable business. Especially if you're based outside of the US.
Fortunately, Embark gives you a simpler way to register a company in the US.
Our team is committed to helping domestic and international entrepreneurs set up in the US quickly, easily, and safely. We leverage cutting-edge automation to register your business and take care of related processes at a competitive rate that works for company-owners on any budget.
What are the benefits of using formation experts to register your business?
Save valuable time
Trusting an expert team to handle your US company registration leaves you with more time to focus on running your business and preparing to expand.
Every hour counts when you're scaling, but you can complete our setup process within just five minutes. That gives us all the information we need.
Avoid mistakes
Making mistakes when registering your company in the US can lead to delays and disruptions down the line. But working with formation experts keeps the entire process smooth and efficient.
We handle everything from running a name availability search and paying for your Registered Agent for a year to securing an Employer ID Number for your company.
Stress-free formation
Sadly, stress is a common side-effect of running a business in a competitive marketplace, with more than half of US entrepreneurs experiencing burnout.
Building a brand, growing a team, managing finances — there's a lot to balance. And that can leave even the most level-headed entrepreneur with sleepless nights.
The complexities of setting up a business in the US probably feels like the last thing you need when you're already feeling the strain.
Formation experts work to keep registering your US company stress-free: you just give us the essentials and we handle the rest. When our work's done, we deliver all of the completed documents directly to your personalized dashboard, so you're ready to hit the ground running.
Registering a company in the US is an exciting time for any entrepreneur, and Embark's team makes it simpler than ever. We'll talk you through the main steps and make sure that you understand exactly what the process involves, for your total peace of mind.
Want to learn more about our Formation Package? Have questions about our service or prices? Just get in touch with our formation experts now!
Comments